WHO WE ARE
A young, pro-active and versatile team who aims to transform social consciousness, attitudes and values through digital technology and tools.
WHAT WE DO
We develop, promote and support inventive and effective initiatives that address socially significant issues, in a carefully defined range of sectors.
WHERE WE WORK
We work throughout the CEE region with a strong focus on Bulgaria, where our roots are.
SOCIAL RESPONSIBILITY
When "I" is replaced by "we" even "illness" becomes "wellness".
HISTORY, ARTS AND CULTURE
This is our identity. Our essence. Not only intellectually, but also emotionally and spiritually. The thing that distinct us and that we should lovingly preserve, encourage and promote.
REGIONAL DEVELOPMENT
The economy's dynamics are such that there will always be more prosperous regions and regions that need assistance and aid.
DIGITAL LITERACY
The vital skillset and ability of any individual and organization to navigate through life in the technological era, in need for public attention, comprehension and collaboration.
ENVIROMENTAL CARE
None of the rest would matter or even exist if we don't have a safe and healthy environment.
Learn more about our work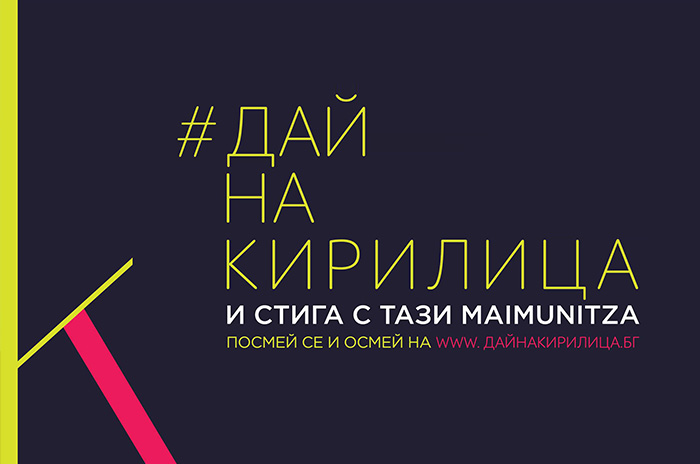 The #ДайНаКирилица (SwichToCyrillic) initiative is a national campaign aiming to encourage the use of the Cyrillic alphabet amongst the young generation when communicating in Bulgarian language online or via digital tools.
Ritual Gatherings is an initiative for sustaining and promoting ethnic rituals, music, arts, crafts, ancestral wisdom and cultural heritage through a and a series of grass-root events and media formats.